Archive for the 'health care' tag
As the debate over health care reform rages on, proponents for health care reform have been faced with a perplexing dilemma: Is the most effective argument for health care reform
a moral or practical one?
We here at the campaign usually take the moral route, arguing that
health care is a human right that should be afforded to all men, women and children.
Considering that health care reform, in all its current forms,
would immensely expand health care access
, the moral argument is a strong one. That health reform would expand coverage is a consensus that reaches across both sides of the political fence. Given that, opponents of reform have shifted the argument, debating whether the financial price of health reform is worth the moral benefits.
Thanks to a groundbreaking new study conducted by the
Aids Foundation of Chicago,
those moral benefits are now synonymous with cost efficiency.
"The Chicago Housing and Health Partnership"
report studied 405 chronically ill homeless, providing housing and intensive case management for health care to half the group, while letting the other half navigate the traditional system of homeless shelters and hospitals.
The results of this project, as Mark Ishaug, the President and CEO of the Aids Foundation
details
, were incredible:
Remarkably, homeless people who were housed were admitted to the hospital one-third fewer times than people in the control group. They also spent one-third fewer days in the hospital and went to the emergency room one-fourth fewer times.

For every 100 homeless adults offered the program intervention, there would be 49 fewer hospitalizations, 273 less days spent in the hospital, and 116 fewer emergency department visits.
As we explained a month ago
, when homeless individuals do not have access to a medical home, they will seek care in an Emergency Room; this is a process that is expensive and inefficient. By providing wraparound services that coordinate programs that keep people out of poverty, this country can fulfill a moral obligation to allow its citizens to live a dignified, humane life. What's more, providing these wraparound programs can actually
save large amounts of money
in an era of billion dollar deficits and crippling budget cuts.
A similar program
, which provides cost-efficient medical care to the uninsured and under-insured in Newark, New Jersey, will hopefully set a precedent that is imitated all across the country. Teresa Heinz who works for the foundation running the program, says her organization initiated it because "It's cost effective and it's kinder". In essence, that simple statement combines the moral argument for health care reform with the financial one.
If health care reform is morally right AND more cost effective than the current system, what exactly is the problem?
For that last statement to ring true though, the whole must be greater than the sum of its parts. As seen in the "Chicago Housing and Health-care" project, expanding health reform will only truly be cost efficient if programs to end homelessness are simultaneously put in place. The same can be said for national health reform as a whole.
This is why the report is so important; it shows that by coordinating services together, a better, more affordable outcome can be achieved than by service's working independently of each other. Health reform, as pushed by the Obama Administration is making important strides. Let's not forget the need to address needs such as
food
and
housing
though. If citizens of this country don't have a safe place to sleep or food to eat, then ultimately, health reform will not be efficient no matter how expansive it is.
Judging by the current state of affordable housing in Chicago
, it looks as if we have a long road of advocacy ahead of us.
As more reports come out detailing the cost efficiency of coordinated programs, hopefully this road will be a little easier to travel.
Health reform has officially become a test of character — the character of our nation and, perhaps more immediately, the character of our elected representatives.
Last night, President Obama laid out a strong, meaningful and moral health-reform platform. It is a sensible and fair approach that will help improve the lives, health and security of millions of American families.
Under the plan, hard-working Americans can be sure that an unexpected layoff or an effort to start your own business won't keep you from getting the treatment you need. And strong prevention measures will help save money and reduce the terrible effects chronic diseases like diabetes and asthma are having on low-income people and communities of color.
It is time for leaders on all sides to put their heads down and do the work we elected them to do. The Obama plan represents a broad consensus, packed with the most promising ideas from experts, doctors and leaders on both sides of the Congressional aisle.
After a long, hot, loud August filled with disinformation and overheated rhetoric, it is time for the politics to cool. How Republican leaders react to this speech throughout September and October will show clearly whether they are in Washington to make the lives of everyday Americans better or if they are there to score cheap political points at the expense of the American people.
The perpetual campaign must stop. Our unfair, outdated, and unresponsive health-care system has dragged down families and businesses for far too long.
Obama stepped up to the plate last night, showing a willingness to bring any good ideas into the fold. But a willingness to compromise does not mean stepping away from essential elements and cannot represent a willingness to wait.
The time is now for real change. It's up to our elected leaders to decide whether they want to play a constructive role — or merely hurl invective from the sidelines.
This article also appeared in the Washington Post's "Health Care RX" experts panel. For more of Angela Glover Blackwell's analyses, click here.

We here at the
From Poverty To Opportunity Campaign
believe that
accessible affordable health
care is a human right that should be afforded to every man, woman, and child. This country is at a crucial turning point in which, with the proper health care reform, this needed human right can finally be achieved. Pulling from extensive knowledge of
providing health care services throughout Chicago
, Heartland Alliance has developed
11 key principles
that need to be included in any health care reform for it to have an actual, meaningful effect on the people of this country.
Given the expansive scope of health reform, 1,000 page reform bills and media focus on specific aspects of health care reform, it can be immensely difficult to determine what health care reform will actually accomplish.
Thankfully, the good folks over at the
Henry J. Kaiser Family Foundation
have analyzed all of the major health care reform proposals and provided a
side-by-side comparison
of each one. Below is an analysis of the House Tri-Committee Proposed Plan, The Senate Finance Committee's Proposed Plan and the Senate HELP Committee's Proposed Plan as compared to three of our key principals. Those three principles: health coverage for everyone, prevention and wellness services and expanded primary care are key components in realizing health care as a human right.
Coverage For Everybody
All three of the bills propose to expand health care coverage by lowering eligibility requirements for Medicaid and offering health care subsidies for individuals and families who otherwise could not afford coverage.
The Senate HELP Committee's plan expands Medicaid to families who make up to 150% of the Federal Poverty Line (FPL), The House Tri-Committee's plan expands it to 133% and the Senate Finance Committee increases coverage to families up to 115% of the FPL.
This initiative is important because Medicaid does not currently cover everybody. According to
Families USA
43 states do not provide Medicaid for low-income childless individuals, and only 16 states provide the program to individuals who live up to 100% of the FPL. Simply decreasing eligibility requirements could provide coverage to 17 million more citizens.
Each of the three bills would provide subsidies for individuals and families who make below 400% of the FPL. Currently, families who are ineligible for either Medicare or Medicaid receive no assistance from the government to purchase health insurance. This reform would aid this very population.
Prevention and Wellness
Each of the three bills plan to bolster prevention and wellness by providing incentives for health care providers to administer more preventative services while also increasing the amount of professionals who provide these services.
Primary care providers are the most effective at administering preventative treatments. Unfortunately, payment for Medicaid services is usually slow in coming, overly-complicated, and does not match the cost of services provided. This, combined with a lack of regulations forcing doctors to treat Medicare patients has created massive disincentives to treating Medicare clients. The House Tri-Committee's plan would fix this by increasing Medicaid payment rates to 100% of Medicare rates and providing bonuses for primary care practitioners.
The Senate Finance Committee's plan is more patient-based, with a focus on providing incentives to individuals, business' and states to provide and participate in prevention and wellness programs. Medicaid and Medicare recipients would receive "rewards" for completing behavior modification programs. Small businesses would receive grants for implementing wellness programs, while states would get grants to implement innovative wellness programs
The Senate HELP Committee's bill requires hospitals to report preventable readmission rates; hospitals with high re-admission rates will be required to work with local patient safety organizations to improve their rates. It also requires health insurers to provide financial incentives to providers to better coordinate care through chronic disease management.
Primary Care/Primary Care Workforce Development
Due to the increasing pay rates of specialty care, the USA is on the verge of a
Primary Care Provider Shortage
, that is only going to get worse. Primary care providers play a key role in providing holistic services that prevent chronic sickness and disease; therefore it is important to increase this dwindling population. Each of the health reform bills has specific language that addresses this shortage.
The Tri-House Committee and the Senate HELP Committee propose to reform the sustainable growth rate for physicians, with incentive payments for primary care services and for services in efficient areas while also reforming Graduate Medical Education to increase training of primary care providers by redistributing residency positions and promote training in outpatient settings and support the development of primary care training programs.
The Senate Finance Committee's proposal would provide bonus payments to certain primary care providers and providing reimbursements for certain care management activities for patients with hospital stays related to a major chronic condition.
Where We Go From Here
Although these health reform bills are on the table, consensus on what this health reform will actually look like is far from definitive. If these three bills are any indication, the reformation of this countries health care system would increasingly coincide with Heartland Alliance's principles for realizing health care as a human right. However, until the Senate, Congress and President agree upon reform and sign it into law, nothing is certain and nothing is guaranteed. It is important to continue the fight for health care as a human right. If you believe that health care needs to be reformed,
let your voice be heard!
Editor's Note

:
This post is the first in a new monthly feature - "Advancing Human Rights" - that is dedicated to highlighting programs that have been instrumental in advancing human rights through reducing poverty and affirming dignity. If you know of a program that deserves recognition, please feel free to contact us.
____________________________________________________________________
August is quickly turning into September, and school is beginning for students all across Illinois. While students are surely worrying about new clothes, new books, preseason sports, and socializing with fellow classmates, there is one thing that many kids won't have to worry about: staying healthy.

Thanks to School-Based Health Centers, Illinois students across the state have access to 46 high-quality diverse health resources that are located right on their school grounds. These centers provide an array of different services, such as primary care, medication distribution, mental health, health education and preventive services.

These centers need to be promoted for three reasons: Filling Service Gaps, Providing Dignified Services and Opportunity for Expansion.



Filling Services Gaps



Given that 16.6% of all Illinois children liven in poverty, School Health Center's play a vital role in ensuring that the state's youth are adequately prepared to succeed in school.

According to the Illinois Coalition for School Health Centers, last year Illinois School Health Centers provided services to 25,825 different children, totaling 117,985 visits. Of those youth, 6,793 of them did not have health insurance. That is almost 7,000 children who got treated for things like depression, respiratory diseases, post-traumatic stress disorder and physical injury who otherwise would have gone without treatment.

For example, imagine a child who has undiagnosed attention-deficit disorder who is also suffering from symptoms of depression as a result of bullying. Or picture a child who has severe asthma, but does not have the means to purchase an inhaler. Is it realistic to think that either of these children is mentally or physically prepared to reach his or her full academic potential while battling these untreated ailments?

Advocates for School Health Centers don't think so, and they have done the research and have also found evidence to prove it. The 2007 Illinois Kids Count shows that:
Only half of Illinois children have a "medical home," or access to a primary care provider from whom they receive comprehensive medical care.


38 counties have no pediatricians, 84 counties have no pediatric dentists, and 39 counties have no psychologists or psychiatrists
The Illinois Coalition for School Health Centers also cited a 2003 report done by the Illinois Children's Mental Heal Task Force that found that:
Nearly one-quarter of Illinois adolescents and one-third of Chicago adolescents self-reported signs of depression for two or more weeks in a row. Untreated mental health problems impact students' ability to learn and increase their propensity for violence, alcohol and substance abuse and other risky behaviors that are costly to treat.
Illinois School Health Centers directly combat these barriers to academic success that a large number of this state's youth face. Youth are not the only benefactors of these programs, however, as teacher's and their families benefit as well.



Providing Dignified Services



School Health Centers provide teachers and parents alike with vital wraparound services. If a teacher suspects that a child is ill, either physically or emotionally, the proximity of available services makes it more likely that these teachers will make sure their students access said services.

The location of these health centers reinforce a person-centered approach to providing services.
Often families without medical homes have to travel long distances to below-average facilities for the most rudimentary of care. If the services they are seeking are mental health related, this carries along with it a stigma which can perpetuate disincentives to seeking services. This entire process can strip these families of their pride and dignity, which just adds to an already long list of barriers to accessing services.

By making services readily available on a daily basis, School Health Centers effectively encourage children and families to seek help in ways that other health care providers simply cannot. As we have said before, access to health care is a human right. Illinois School Health Centers have proven to be instrumental in realizing this right for the youth, and therefore the future, of Illinois.



Opportunities For Expansion


The effectiveness of services, along with evidence of cost-effectiveness made School Health Center implementation a national priority. The Senate HELP Committee, which has penned one of three major national health care reform bills, has specific language in their health reform legislation about investing in School Health Centers by:
Improving access to care by providing additional funding to increase the number of community health centers and school-based health centers.

Congress is also working to ensure that School Health Centers are eligible to be reimbursed by Medicaid and the Children's Health Insurance Program. Considering that 55% of all Illinois children who accessed these services had Medicaid as their primary health insurance, this legislation would be immensely valuable. Expanding payment options would increase revenue streams for the program, which could expand and improve services. This trickle down affect would in turn, aid the youth of Illinois in reaching their full academic potential.

Locally, the Illinois Coalition for School Health Centers are organizing a "Health is Academic" campaign that is designed to promote these programs throughout the state. You can find all pertinent material to help their advocacy efforts here.

This post originally appeared on The Washington Post's "Health Care RX" weekly panel discussion, in response to the question: "Recent polls show declining support for President Obama's handling of the health-care issue. What should he do to get the effort back on track?"
What are we even arguing about again?
Though the volume of the health-care debate has never been louder, it has never been more silent on what really matters to the real lives and real struggles of everyday Americans.
During the campaign, President Obama and his team were geniuses at keeping an even keel and steadily pushing on a single narrative — hope — that was both powerful and flexible. But during the health-care fight, they have been unfocused. Of course, it's hard to have a consistent message when you're bargaining with 535 potential legislative partners at the other end of Pennsylvania Avenue (not to mention the dozens of TV and radio hosts who wield inordinate power in the modern media landscape).
Obama must take a step back and remind all Americans why we need to reform health care in the first place.
He needs to fill a town hall with people who have faced death or bankruptcy because of insufficient insurance or no insurance at all. Participants shouldn't be hard to find — all of us have friends or neighbors or family members who have faced this harsh reality (or just go to Andrew Sullivan's site where he has spent the past several weeks collecting dozens of heartbreaking "Views from Your Sickbed")
Obama is a master of policy detail and — If he weren't so politically savvy — would have made a terrific technocrat. But he must stress the big picture here.
We all know the health-care system is broken. We all know dealing with insurance companies is a maddening, often-frightening task. And we all know people will die needlessly unless we get some kind of reform now.
We need Obama to remind us of this fact. Every day. Every hour. The real pain of real Americans needs to become the center of this debate again, not the pitched voices of ill-informed mobs.
New York, NY - Leaders of six of the nation's top health foundations today made an unprecedented joint call for prevention measures to be central to the reform of our national health systems.In a letter released today, leaders at The California Endowment, The Kresge Foundation, Nemours, Robert Wood Johnson Foundation, W.K. Kellogg Foundation, and Kaiser Permanente, wrote that prevention measures like early health screenings and improved access to healthy food will save both lives and money. Good health, they argue, doesn't start at the doctor's office - it starts where we live, work, learn and play.Beginning in 2006, the six foundations, along with technical advisor Centers for Disease Control and Prevention, partnered to form the Healthy Eating Active Living Convergence Partnership - a collaboration of funders looking to help healthy people live in healthy places. Today's letter was released on behalf of the Partnership.
In the letter, the foundation leaders point to several proven examples where community-level prevention measures improved health, saved money, and cultivated community leadership.
"This is a strong national platform for the nation to build on," they write in the letter, available in full at www.convergencepartnership.org. "With additional resources, it could bring considerable improvements in health for all Americans. It is time to scale up these efforts by including robust financial support for community prevention in any health systems reform."
The letter's signatories are:
Robert K. Ross, MD, President and CEO; The California Endowment
Raymond J. Baxter, PhD, Senior Vice President; Kaiser Permanente
Rip Rapson, CEO; The Kresge Foundation
David J. Bailey, MD; CEO and President; Nemours 
Risa Lavizzo-Mourey, MD, MBA; President Robert Wood Johnson Foundation   
Sterling K. Speirn; President and CEO; W.K. Kellogg Foundation
The letter is released at a crucial time, as Americans and Congress debate how to reform our national health care system.
The foundation leaders stress that prevention can save money and improve the long-term population health. A study last year from the Trust for America's Health showed that for every dollar we invest in proven community-based disease prevention programs, we save $5.60. If we invested $10 per person in prevention, we could yield savings of more than $16 billion nationwide annually within five years.
The American people also want a health care system built around smart prevention measures. A recent Greenberg Poll showed prevention was the most popular potential health care fix, with nearly half of respondents rating it a 10 out of 10 in terms of importance.
Successful programs highlighted in the letter include:
In Bakersfield, Calif., a small group of local mothers - many of them Spanish-speaking farm workers - formed a walking group to improve their fitness and build community. With the help of police, parks officials, and the local Chamber of Commerce, the group cleaned up a long-neglected park and reported meaningful improvements in their health.
In Somerville, Mass., the citywide Shape Up Somerville campaign helped bring the city healthier school food, safer routes to school, farmers markets, community gardens, and more nutritional restaurant options. Weight gain among first- through third-graders has already slowed.
In Delaware, the statewide Make Delaware's Kids the Healthiest in the Nation campaign ensured that policies and practices in early education focus on healthy eating and physical activity as part of a comprehensive approach to positively impact childhood obesity where children live, learn, and play. For every dollar invested in the initiative, Delaware saw a $4 savings in healthcare costs.
"Over time," the foundation leaders wrote, "a focus on community prevention will improve health, save money, reduce demands on our health system and, most important, lead to a nation of healthier people and healthier places to live."
About The Convergence Partnership In 2006, a collaboration of funders came together to create the Healthy Eating Active Living Convergence Partnership, with the shared goal of changing policies and environments to better achieve the vision of healthy people living in healthy places. The steering committee includes representatives from The California Endowment, Kaiser Permanente, Nemours, The Kresge Foundation, The Robert Wood Johnson Foundation, and the W.K. Kellogg Foundation.
The Centers for Disease Control and Prevention serve as critical technical advisors on the committee. PolicyLink, a national research and action institute advancing economic and social equity, serves as program directors for the partnership. Prevention Institute, a national non-profit organization dedicated to improving community health and equity through effective primary prevention, provides policy research and analysis along with strategic support.
For more information, please visit www.convergencepartnership.org
Leaders of six of the nation's top health foundations today announced an unprecedented joint call that community-level prevention measures must be central to national health systems reform.
In a joint letter released today, leaders at The California Endowment, The Kresge Foundation, Nemours, The Robert Wood Johnson Foundation, W.K. Kellogg Foundation, and Kaiser Permanente, wrote that community-level prevention measures like improved access to healthy food will save both lives and money.
The letter was released on behalf of the Healthy Eating Active Living Convergence Partnership, a collaboration of funders working to change policies and environments to better achieve the vision of healthy people living in healthy places
As Americans and Congress debate how best to reform our health systems, the foundation leaders show how vital community-level prevention measures are to making Americans healthier for the long-term.
To read the full letter, please visit www.convergencepartnership.org.
Health-care reform negotiations are heating up.  Now is the time to make sure that prevention and equity are part of the final health reform package.
Contact your legislators and tell them:
Prevention measures recognize that where we live affects how we live. Congress has to address health in communities where people live, work, and play–not just in a doctor's office, a hospital, or a clinic.
Communities with prevention measures such as easy access to fresh food, clean air, public transit, and safe places to play are places that enable all Americans to be healthier.
Low income communities and communities of color bear a greater disease burden because they are often disproportionately exposed to poor air quality, have limited access to fresh fruits and vegetables, and offer fewer options for exercise, physical activity, and preventative care.  When we focus on prevention in every community, we help reduce inequities in all communities.
Investments in prevention not only help all Americans to live healthier, longer lives, but will ultimately save money.
MAKE SURE THAT COMPREHENSIVE HEALTH REFORM INCLUDES A SIGNIFICANT INVESTMENT IN COMMUNITY PREVENTION MEASURES TO ENSURE A STRONGER, HEALTHIER AMERICA
Keep the four points above handy when you contact your Congressional representatives: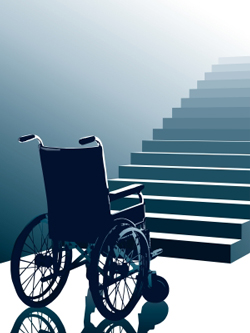 This past weekend marked the tenth anniversary of
Remote Area Medical (RAM)
turning a fairground in Wise, Virginia into a mobile hospital, with volunteer doctors and nurses providing free medical services to as many people as they possibly could within a 48 window.
The turnout for the event was staggering
: 2,715 people were provided services, estimated at over $1.5 million dollars worth of care.
Much praise is due to RAM. They have worked tirelessly to provide a service that,
judging by the number of people served,
is sorely needed. So, one more time for emphasis: Three cheers to RAM. Your work is appreciated and admired.


However, in the wake of tipping our collective caps to all the volunteers and staff at RAM and calling it a day, a crucial question emerges from this story:


Why?


Why has an organization that was initially formed to help indigenous people in the depths of the Amazon shifted its focus to providing aid to Americans?
An important caveat to this question: of the 2,715 people served this past weekend in Wise, Virginia,
49 percent of them had health insurance.


So why did over 1,000 people decide travel from over 16 states to wait for what was in some cases over two days, to be treated by volunteers in a run down fairground? RAM's answer to this question comes in the form of the demand for services. The recipients of RAM's services surely turn to the lack of supply when justifying their answers.

It appears families in Illinois can attest to that lack of supply.


A recent report by the Annie E. Casey Foundation found that
the percentage of children in Illinois living in poverty increased 13 percent between 2000 and 2007, from 15 percent in 2000 to 17 percent in 2007.
This research, coupled with a recent report by the University of Chicago which discovered that kids born into poverty, due to medical reasons, are four times less likely to be prepared for school as their better off peers, serves as a reminder the importance of health care.
As more and more Illinois children fall into poverty they become more likely to lose their health care benefits. Illinois already has a population of over 250,000 children without health coverage. Not even the ambitious effort's of RAM would suffice in properly treating the children of Illinois who face the everyday dangers that the absence of health care presents.
The very existence of RAM and the current state of the uninsured in Illinois is an all-too-real graphic representation of the United States failure to adequately provide its citizens a
crucial human right
: health care.
Although some may argue that
health care is not a human right
, United States law would disagree with them, so its a moot point.


Yes, you read correctly. Even though the United States may not view housing as a human right, current law acknowledges that health care is.


This acknowledgment comes in the form of the
Emergency Medical Treatment & Labor Act (EMTALA)
.

The EMTALA was enacted to:

ensure public access to emergency services regardless of ability to pay. Section 1867 of the Social Security Act imposes specific obligations on Medicare-participating hospitals that offer emergency services to provide a medical screening examination (MSE) when a request is made for examination or treatment for an emergency medical condition (EMC), including active labor, regardless of an individual's ability to pay. Hospitals are then required to provide stabilizing treatment for patients with EMCs. If a hospital is unable to stabilize a patient within its capability, or if the patient requests, an appropriate transfer should be implemented.
If a person goes into a hospital seeking aid, the hospital is required by law to provide basic services to that person regardless of gender, ethnicity, or socioeconomic status.

This sort of language sounds similar to the Universal Declaration of Human Rights. Especially Article 25 passage:

Everyone has the right to a standard of living adequate for the health and well-being of himself and of his family, including food, clothing, housing and

medical care

and necessary social services, and the right to security in the event of unemployment, sickness, disability, widowhood, old age or other lack of livelihood in circumstances beyond his control.
The advent of Medicaid and Medicare also bolster the argument that health care in the United States is a human right. If health care is a right afforded to every American, than why did all those people travel for RAM's services? The people who traveled far and wide and waited for hours on end did not go to Wise, Virginia because they were denied health care. They went because they were denied, in one form or another,

access

to health care. Where the United States has failed its citizens is not necessarily in recognizing the right to health care, but in the actual realization of the various aspects of that right.

Take for instance the 40 million (a modest estimate) uninsured people in this country, including the 250,000 children of Illinois. What happens if they catch the flu? Sprain their ankle? Get food poisoning? Since they do not have any formal

access

to care, they will use the emergency room as their one stop shop for medicine. Unfortunately, this is a massively expensive one-stop shop.

Malcom Gladwell documented these expenses for three homeless residents in Reno, Nevada:

"We tracked those three individuals through just one of our two hospitals. One of the guys had been in jail previously, so he'd only been on the streets for six months. In those six months, he had accumulated a bill of a hundred thousand dollars—and that's at the smaller of the two hospitals near downtown Reno. It's pretty reasonable to assume that the other hospital had an even larger bill. Another individual came from Portland and had been in Reno for three months. In those three months, he had accumulated a bill for sixty-five thousand dollars. The third individual actually had some periods of being sober, and had accumulated a bill of fifty thousand."
The emergency room is supposed to be for just that: emergencies. But if there is no alternative for the uninsured and under-insured to go, of course they will go to the ER, even for the smallest of problems. Unfortunately this scenario only compounds a rapidly growing problem: Emergency room visits are not only massively expensive, but they provide a quality of service that is much lower than other medical providers.
Heartland Alliance's recent study of residents in supportive housing demonstrates both the cost-savings and beneficial effects of a more human system.

When arguing and advocating for health care reform in this country it is important to remember that health care is already a human right. How that right is fully realized is the issue. Will we maintain the status quo in the form of a system that provides minimal care to the under-represented at a great financial burden to taxpayers? Or will this country recognize that without access to quality health care, the right of health care itself is just rhetoric?

Either way, this country will continue to provide health care to

all

its citizens. Whether it is done in a financially and systemically efficient way that increases access for all remains to be seen.